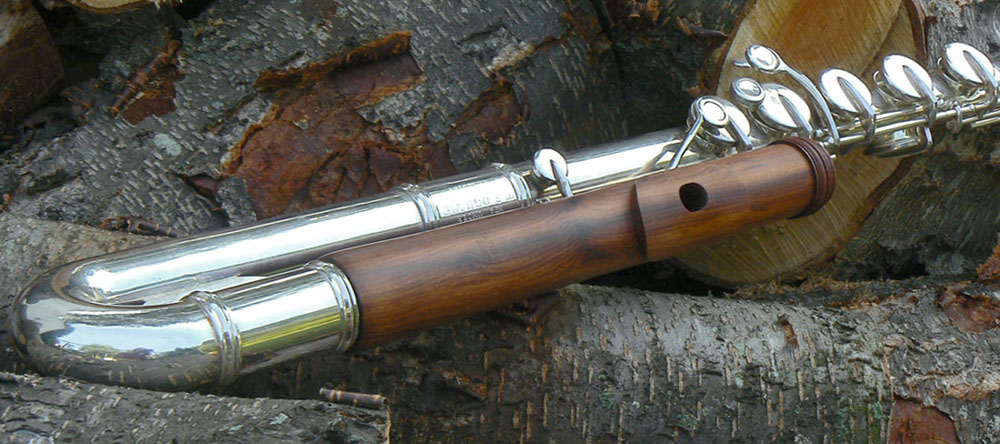 Bass Flute Headjoint
The sound of the bass flute carries very far.
The picture above is a Mopani wood bass flute headjoint on an Artley Ogilvie model body. With a conventional lipplate design (no wings or fangs), the wood headjoint fits comfortably on the chin and gives the player a similar feeling of playing on a C-flute or alto flute. It weights much less than the original metal headjoint. Thomas Ogilvie patented his designed in 1962. The entire flute used an elegant pinless configuration that paved the way for the modern pinless mechanism. There are no trill keys. The small bore allows a practical three-plus-octave range.
Thomas Ogilvie was the original owner of three two-digit Powell flutes made in the late twenties. I know very little about him and welcome any information about the man and his work.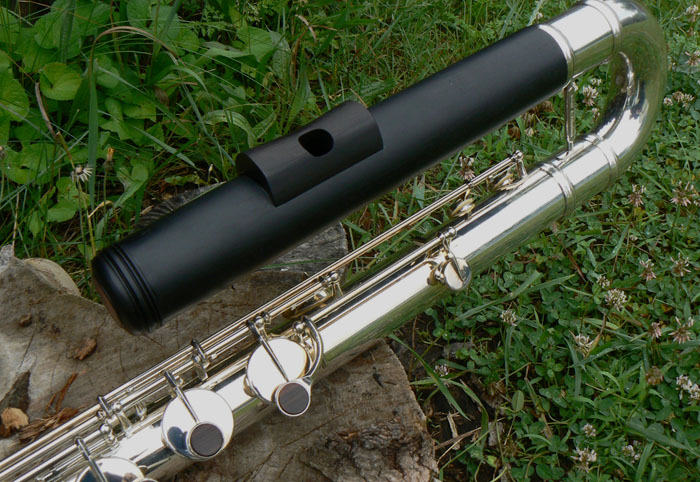 Grenadilla wood headjoint for Kotato bass flute.  
---
For more information please e-mail david at sideblown dot com
---