Ivory Alternatives
I always find it satisfying to look at the black and white layout of the piano keys – the upper and lower division, the mathematic organization, and the pure simplicity.
This grenadilla headjoint with imitation ivory crown and ferrule evokes similar visual feeling of the Quantz flute of ebony and ivory, a classic study of contrast and proportion. When put on a silver flute, the effect is very beautiful and gives that retro feel. In this picture, the ferrule is only ornamental and can be removed to reveal the original silver ring underneath.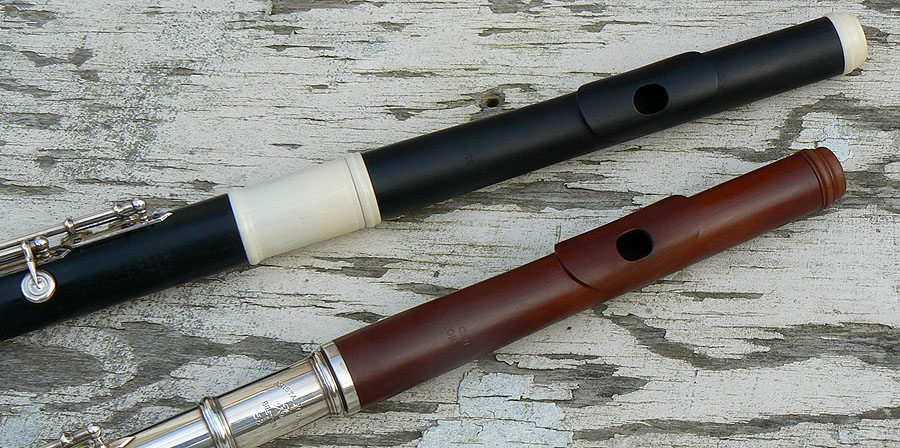 This is the same headjoint connected to a wood Louis Lot with an adaptor made of imitation ivory. The visual result is quite pleasing. The other headjoint is a Mountain Mahogany on a silver Arista flute. Both of these headjoints are extra thinned and exhibit very different qualities when match with different bodies.
<![if !supportEmptyParas]> <![endif]>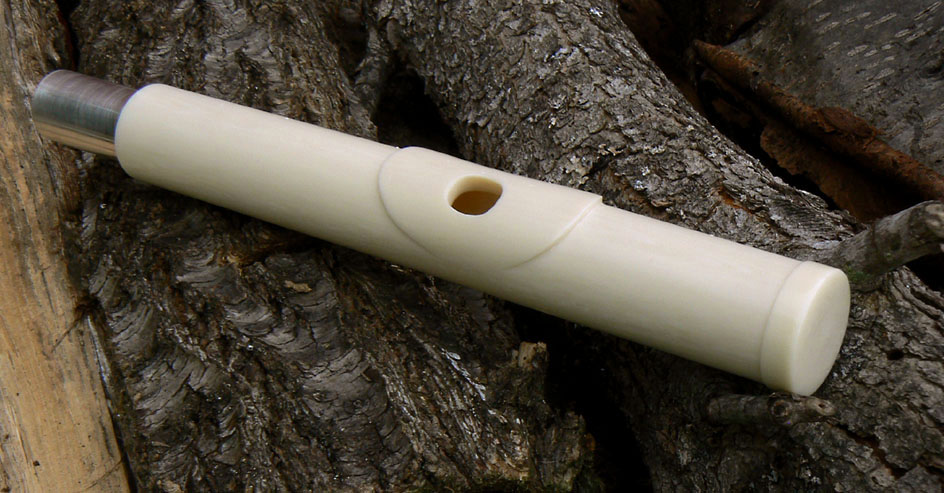 An entire headjoint made of imitation ivory. I used the same design as my wood headjoints, so the results are very similar. It's very fun to play and has just enough brightness in the middle and high register without becoming thin. The response is very quick and pianissimo in the high register is rather easy. Steve Tung described the headjoint as "brilliantly rich in overtones without the brashness of metal, yet free blowing without the usual resistance of wood." Sound sample with Steve Tung, flute and Mel Lauf, Jr., harp. 
<![if !supportEmptyParas]> <![endif]>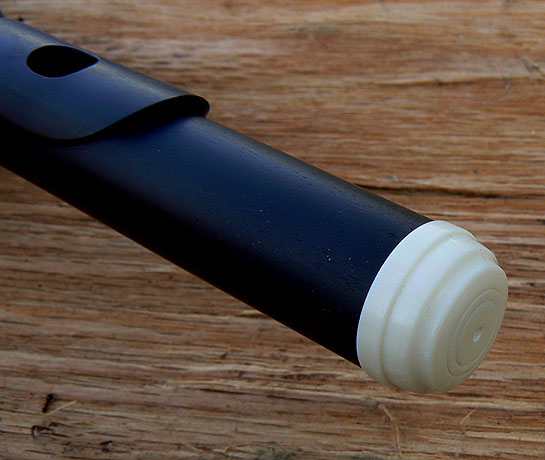 <![if !supportEmptyParas]> <![endif]>
---
For more information please e-mail david at sideblown dot com
---